Please fill out the details
we will get in touch
Professional gardeners Swiss Cottage can greatly improve your garden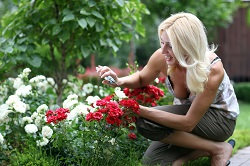 People have been coming to Gardeners Swiss Cottage for years for our fully comprehensive range of professional gardening services all available at highly competitive prices. We've been transforming gardens in Swiss Cottage with our garden landscaping services. We tailor each package to suit your individual needs. However, we will only cover the services you need and won't ask you to pay for anything you don't require. Call us today for your free quote and one of our experts will have an honest chat with you about what we do.
Is your garden ready to face the cold months? Ask our gardening company for help!
If winter is coming, then you'll need to make sure your garden is ready for those cold and frosty months typical for the Swiss Cottage area. If you're not sure what to do, our gardening professionals can certainly advise you and then carry out a range of garden maintenance services to make sure your grass, flowerbeds, pot plants and trees live past the snow and into spring. We've been helping people's gardens with our expertise for many years now. Winter is no small matter, which is why our expert Swiss Cottage gardeners take it very seriously indeed!
No garden is beyond repair
Sometimes we can allow our garden to fall into disrepair without even trying to prevent it. We all lead busy lives, which is why it makes sense to call upon a reliable gardening service in Swiss Cottage to help out. Our teams have the right tools and equipment to take care of any garden in the NW3 region, regardless of size and the condition it's in. We offer garden clearance and waste removal to help clear out debris, junk, dead foliage, fallen trees and any other waste that is cluttering up your garden. Our teams of professionals are dedicated to clearing and caring for gardens, to ensure that you have a beautiful outdoor space to enjoy and relax in.
Gardening services for landlords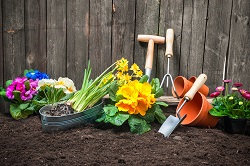 If you are a landlord and you need to keep a regular eye on the gardens of your properties in the NW3 area, get in touch today and we can talk you through an assortment of highly affordable regular garden maintenance options in Swiss Cottage. We can visit your property and provide a regular service of professional lawn maintenance and hedge trimming and pruning. We also have many experts that specialise in landscape design on hand to transform your garden with their expertise. We've been working with landlords for years, so let us help you too!
Get your yard ready for the summer months with the help of our gardeners Swiss Cottage
Summer is around the corner, and you look out at your garden. Disappointed by what you see? You don't have to be for much longer! We offer such a comprehensive range of professional NW3 gardening services at such affordable prices, that there's no excuse to neglect that beautiful garden of yours any longer. From lawn care to landscaping, our experts can do it all for one all-inclusive price, wherever you may be in Swiss Cottage. Simply get in touch by email or phone and we can talk you through the options and offer you a free quote today.
Get the most out of your outdoor space with some professional help form our gardeners Swiss Cottage
In the NW3 region, many families are waking up to the true potential of their gardens. The garden can be an incredibly valuable space for the entire family to enjoy, so why not take special care of it? Our company offers fully comprehensive, reliable gardening options that can cover every aspect of your garden. We've been offering lawn mowing to keep your grass in great condition, and our landscape gardeners can fully transform your garden should you want it! Allow our experts to make your garden a safer, more enjoyable space for the entire family. Book our gardeners Swiss Cottage today!


testimonials
what customers say
I will be using this lawn care service from now on. They have super low rates and their gardeners are good at what they do. Better than any others in the neighbourhood.
Greta D.
Just moved into a new place and it was in some serious need of garden maintenance! There were weeds, overgrown flowers, and just a lot of unsightly work. It made the whole place look shoddy. Anyways, I hired Lawn Care Service Swiss...
George F.
I hate gardening, so I called Swiss Cottage Garden Designers to pop over and trim a shrub or two. They did a nice job, I can deal with it all now.
Mike
I'd had a large tree in my garden for years now but it was time for it to be removed. It required too much effort to keep it from overgrowing and it grew faster than I could keep up with it. I talked with Gardening Service Swiss Cottage...
Kyle Gillen
I would highly recommend this company! My sister and I both use them and although we have used others, we would not dream of changing service providers! We love working with Gardening Service Swiss Cottage and highly recommend them to...
Daisy Sanders
When it comes to hedge trimming, Gardening Service Swiss Cottage are the people you want to hire. I have used their services several times and on each occasion they have given me the best looking hedges in the area. They make sure that...
Alan Price
As a part of the moving out exercise, we wanted a garden tidy up service to be taken care of. The landlord suggested Gardeners Swiss Cottage as he had been using their service for some time now. Their service is value for money and...
Georgia Thomas
Having heard bad things from friends about gardening companies, I didn't know what to expect when I needed to hire one myself. Thankfully I enjoyed a fabulous experience, all thanks to Landscaping Company Swiss Cottage and their...
Valentine
If you need a garden landscaping service I would highly recommend the landscape gardeners at Swiss Cottage Garden Designers. Their garden design service is really affordable and their gardening services expert. I am really happy with...
Janine
The fencing work done by Swiss Cottage Garden Designers is superb. The lawn mowing and leaf clearance work undertaken in the front and back garden has been done meticulously. We now love using the back garden to host our friends and...
R. Cradeley